Harakeke Merino Hat - Marle Grey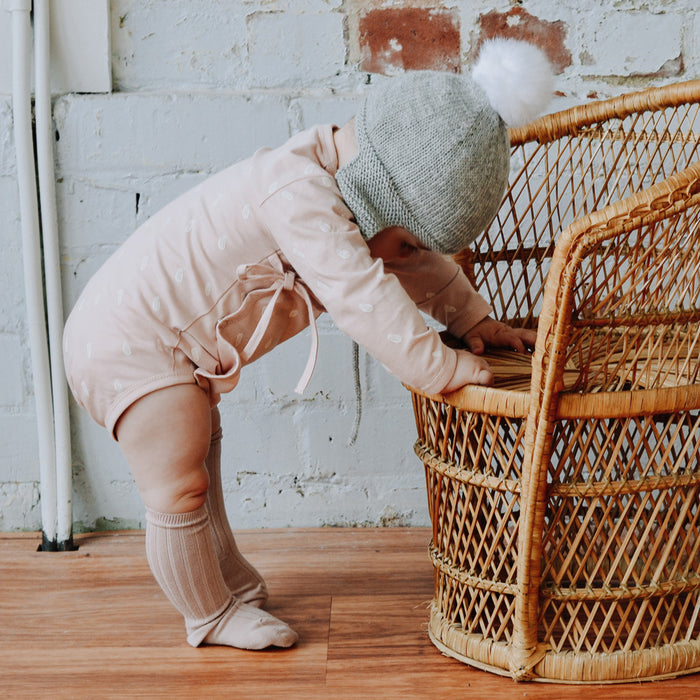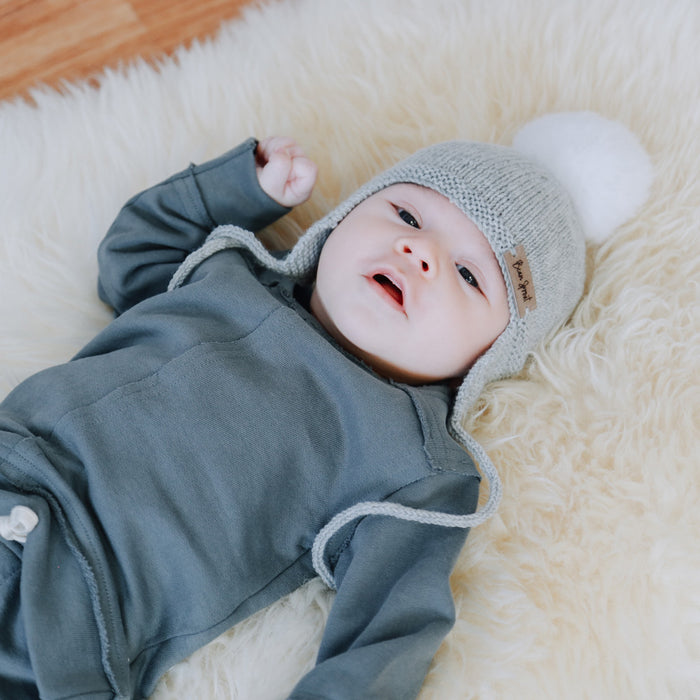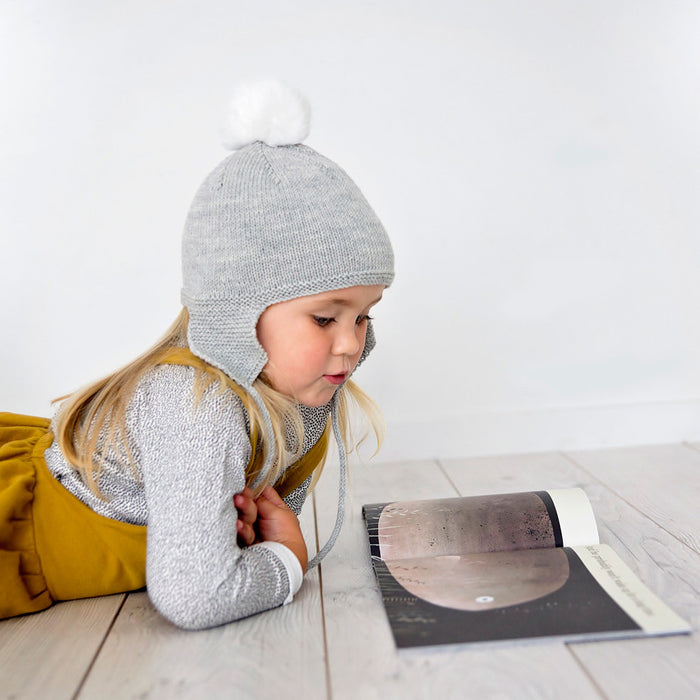 A classic garment every child needs! Newborn through to school age kids, we've got it covered.
Merino wool is 100% natural and breathable making it the perfect fibre for a hat that is not only comfortable to wear, but lasts for ever too as it will stretch as your child's head grows.
Our beautiful hats are hand knitted right here in Christchurch using the most exquisite 4 ply merino wool. The Harakeke Merino Hat is an absolute classic style. Oh so soft and finished with a beautiful, detachable pom. The two soft cords can be tied under the chin or left loose, the choice is yours.  Simply select your pom colour and you're all set to go!
One thing is certain; when your wee one is wearing one of our hats, you'll be stopped in the street by admirers everywhere you go.
We know that head shapes and sizes vary therefore our sizing guide is designed to help you choose the correct fit. If in doubt, always size up! Better to be too big than too small, you might even sneak an extra seasons worth of wear in too.
PLEASE NOTE: We aim to dispatch your order within 2 working days. If we don't have your size or colour showing online, please get in touch by emailing hello@beansproutstore.co.nz and we will knit one up for you right away.
About Us
At Bean Sprout, we use only the finest quality merino wool, hand knitted by our handful of Grandmothers who specialise in the unique style of hats we offer.
Our team of experienced, highly skilled sewers with a superb eye for detail love to create our summer hats and book bags. 
Our durable cotton fabrics are hand-picked each season ensuring these are tailored to both the latest and upcoming trends. 
We believe in the value of local, hand-made and through this commitment we can ensure our customers are receiving the best quality products.
We love dressing littlies in all things colourful and modern so if this sounds like you too … Welcome to Bean Sprout.